Daily Devotional – Our Daily Bread
I've always had a collector's heart. As a kid, I collected stamps. Baseball cards. Comics. Now, as a parent, I see the same impulse in my kids. Sometimes I wonder, Do you really need another teddy bear? Of course, it's not about need. It's...
read more
Bethany Evangelical Church - Jesus the Founder and Perfecter of Our Faith by Sandy Wallace " Let us fix our eyes on Jesus, the author and perfecter of our faith, who…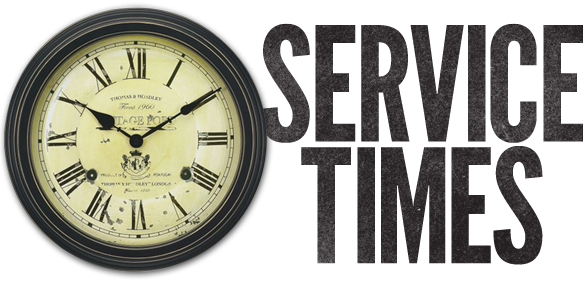 CORONAVIRUS UPDATE: SERVICES ARE TEMPORARILY SUSPENDED BUT ALL THE SERMONS WILL BE UPLOADED WEEKLY TO THE WEBSITE. Let's stay in touch and please don't hesitate to contact us. SUNDAY Communion Service  10.15 – 11.00 am Coffee Break   11.00 – 11.30 am Family Service...
read more
Bethany Evangelical Church - If My People... by Gordon Thomson (Faith Mission) Bible Reading: 2 Chronicles 7:14 "If my people, which are called by my name, shall humble themselves & pray and seek my face…

W
e are a small, but friendly congregation that is seeking to teach and understand the message of the Bible, which is just as relevant today as it ever was. Our aim is to glorify God and enjoy a real relationship with Him through faith in his Son, Jesus Christ.
The Lord is near to all who call upon Him, to all who call upon Him in truth. He will fulfill the desire of those who fear Him; He also will hear their cry and save them. 
(Psalm 145:18-19)
Please come in and have a look around. If there is anything else you would like to know about our church please contact us here, or call the phone number above.
Jul
7
Tue
Open Doors
Jul 7 @ 10:00 am

TUESDAYS 10.00 am – 12.00 noon
Open Doors is our way of saying 'Welcome to Bethany – you are important for us! '
This is just a relaxed time around a cup of tea/coffee for anyone who needs a break from the hustle and bustle of this life to think about their soul and ponder on what really matters in life.
Come and go as you like, but do come back next week again!
Jul
8
Wed
Prayer & Bible Study
Jul 8 @ 7:00 pm – 8:00 pm

Why should we interact together and study the Bible? What is our goal? What are we after?
We lead Bible studies to learn about the Bible, to develop more theological insight or biblical understanding, to grow in faith as Christians, to get to know people better, to introduce others to Jesus (Acts 17:2-3), etc.
Above all, we attend Bible studies to find eternal life by getting to know God, His Son Jesus Christ (John 17:3) and comprehend the work of the Holy Spirit. God has revealed Himself through Jesus and we meet here in Bethany to study His word and have a personal encounter with the Living Word.
Come along
every Wednesday evening from 7.15

to explore various books of the Bible and get better acquainted with the Author!
Jul
12
Sun
Sunday School
Jul 12 @ 12:00 am
Worship & Communion
Jul 12 @ 10:15 am

This is a more formal service where all those who know and love Jesus Christ as their Saviour and are following Him as Lord are welcome to take part.
The Lord's Supper is found in the Gospels (Matthew 26:26-29; Mark 14:17-25; Luke 22:7-22; and John 13:21-30). The apostle Paul wrote in 1 Corinthians 11:23-29 : "Therefore, whoever eats the bread or drinks the cup of the Lord in an unworthy manner will be guilty of sinning against the body and blood of the Lord. A man ought to examine himself before he eats of the bread and drinks of the cup. For anyone who eats and drinks without recognizing the body of the Lord eats and drinks judgment on himself" (1 Corinthians 11:27-29). What really means to partake of the bread and the cup "in an unworthy manner." It may mean to ignore the true meaning of the bread and wine and to forget the tremendous price our Saviour has paid for our salvation. Or to allow the religious ritual to become a dead and formal habit, nothing more and to come to the Lord's Supper with sin in your heart (gossip, malice, anger, etc.)
What Paul is clearly saying is that we should examine ourselves before eating the bread and drinking the cup, taking them with reverence and gratitude, not out of habit or as a religious ritual.
Family Service
Jul 12 @ 11:00 am
FAMILY SERVICE
We would like you to feel at home with us so if you haven't been to our church before, we would like you to know that before this service we have a coffee break and you are more than welcome to come and join us!
The Family Service

is our more informal Sunday morning service and is a mixture of modern and traditional music, children's talk, prayer and a Bible message. Music may include piano, organ, guitars, etc. The service lasts about an hour and the sermon is normally 25-30 minutes. 
There is a
Sunday School
provision for children available during the morning service.
There is also a
loop system
for those with hearing difficulties.