Daily Devotional – Our Dail​y Bread
Twenty long years passed before British journalist John McCarthy—a five-year hostage during Lebanon's grueling civil war—met the man who negotiated his release. When McCarthy finally met U.N. envoy Giandomenico Picco, McCarthy simply said, "Thank you for my freedom!" His heartfelt words carried great weight because Picco had risked his own life during dangerous negotiations to secure freedom for McCarthy and others.
We as believers can relate to such hard-won freedom. Jesus gave up His life—enduring death on a Roman cross—to secure spiritual freedom for all people, including each of us. Now as His followers, b we know "it is for freedom that Christ has set us free," the apostle Paul boldly declared (Galatians 5:1).
The gospel of John also teaches of freedom in Christ, noting, "If the Son sets you free, you will be free indeed" (John 8:36).
But free in what ways? In Christ, we experience freedom not only from sin and its hold on us but also from guilt, shame, worry, Satan's lies, superstitions, false teaching, and eternal death. No longer hostages, we have freedom to show love to enemies, walk in kindness, live with hope, and love our neighbors. As we follow the Holy Spirit's leading, we can forgive as we have been forgiven.
For all of this, let us thank God today. Then let us love so others will know the power of His freedom too.
read more
Bethany Evangelical Church – The Hope of the Resurrection by pastor Daniel Mihet,
Bible reading: 1 Corinthians 15:17-19, 51-58
"Listen, I tell you a mystery: We will not all sleep, but we will all be changed— in a flash, in the twinkling of an eye, at the last trumpet. For the trumpet will sound, the dead will be raised imperishable, and we will be changed." (1 Corinthians 15:51-52)
Sunday 24 January 2021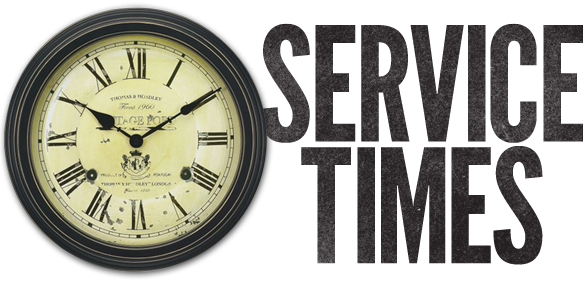 CORONAVIRUS UPDATE: SUNDAY SERVICES WILL BE ON ZOOM FOR NOW AND THE SERMONS WILL BE UPLOADED WEEKLY TO THE WEBSITE Let's stay in touch and please don't hesitate to contact us. SUNDAY Communion Service  & Bible Message 11.00 am - 12.00 noon NO House Groups at...
read more
Bethany Evangelical Church – The Hope of His Appearing by pastor Daniel Mihet
Bible reading: John 14:1-3 & Titus 2:13
"My Father's house has many rooms; if that were not so, would I have told you that I am going there to prepare a place for you? And if I go and prepare a place for you, I will come back and take you to be with me that you also may be where I am." (John 14:2-3)
Sunday 17 January 2021
W
e are a small, but friendly congregation that is seeking to teach and understand the message of the Bible, which is just as relevant today as it ever was. Our aim is to glorify God and enjoy a real relationship with Him through faith in his Son, Jesus Christ.
The Lord is near to all who call upon Him, to all who call upon Him in truth. He will fulfill the desire of those who fear Him; He also will hear their cry and save them. 
(Psalm 145:18-19)
Please come in and have a look around. If there is anything else you would like to know about our church please contact us here, or call the phone number above.