Daily Devotional – Our Dail​y Bread
My brother grew up battling severe epilepsy, and when he entered his teenage years it became even worse. Nighttime became excruciating for him and my parents, as he'd experience continuous seizures for often more than six hours at a time. Doctors couldn't find a treatment that would alleviate the symptoms while also keeping him conscious for at least part of the day. My parents cried out in prayer: "God, oh God, help us!"
Although their emotions were battered and their bodies exhausted, Paul and my parents received enough strength from God for each new day. In addition, my parents found comfort in the words of the Bible, including the book of Lamentations. Here Jeremiah voiced his grief over the destruction of Jerusalem by the Babylonians, remembering "the bitterness and the gall" (3:19). Yet Jeremiah didn't lose hope. He called to mind the mercies of God, that His compassions "are new every morning" (v. 23). So too did my parents.
Whatever you're facing, know that God is faithful every morning. He renews our strength day by day and gives us hope. And sometimes, as with my family, He brings relief. After several years, a new medication became available that stopped Paul's continuous nighttime seizures, giving my family restorative sleep and hope for the future.
When our souls are downcast within us (v. 20), may we call to mind the promises of God that His mercies are new every morning.
read more
Bethany Evangelical Church – Hope Through Suffering by pastor Daniel Mihet
Bible Reading: 1 Peter 1:3-9
"In all this you greatly rejoice, though now for a little while you may have had to suffer grief in all kinds of trials. These have come so that the proven genuineness of your faith—of greater worth than gold, which perishes even though refined by fire—may result in praise, glory and honor when Jesus Christ is revealed" (1 Peter 1:6-7)
Sunday 28 February 2021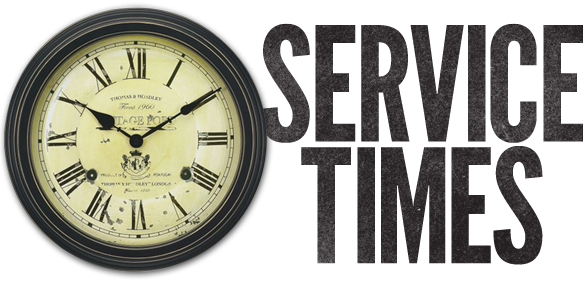 CORONAVIRUS UPDATE: SUNDAY SERVICES WILL BE ON ZOOM FOR NOW AND THE SERMONS WILL BE UPLOADED WEEKLY TO THE WEBSITE Let's stay in touch and please don't hesitate to contact us. SUNDAY Communion Service  & Bible Message 11.00 am - 12.00 noon NO House Groups at...
read more
Bethany Evangelical Church – The Hope of New Heaven and New Earth by pastor Daniel Mihet,
Bible reading: Revelation 21:1-8,
'He will wipe every tear from their eyes. There will be no more death or mourning or crying or pain, for the old order of things has passed away." (Revelation 21:4)
Sunday 21 February 2021
W
e are a small, but friendly congregation that is seeking to teach and understand the message of the Bible, which is just as relevant today as it ever was. Our aim is to glorify God and enjoy a real relationship with Him through faith in his Son, Jesus Christ.
The Lord is near to all who call upon Him, to all who call upon Him in truth. He will fulfill the desire of those who fear Him; He also will hear their cry and save them. 
(Psalm 145:18-19)
Please come in and have a look around. If there is anything else you would like to know about our church please contact us here, or call the phone number above.